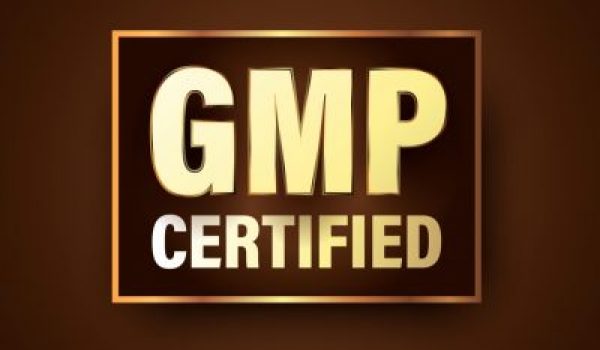 Products in the healthcare consumer space are subject to stringent quality controls through various standards that include Good Manufacturing Practice (GMP) guidelines and Active Pharmaceutical Ingredients (API).
Good Manufacturing Practice (GMP)
GMP manufacturing practices are standard guidelines that companies can use to produce products that ensure maximum quality control and safety. 
GMPs are critical to quality because they examine and cover every part of the manufacturing process. This helps companies ensure that errors such as mislabelling, production mistakes and cross-contamination are kept to a minimum. 
GMP certified products span a variety of industries that can include: 
Food production

Beverage production

Pharmaceuticals

Cosmetics

Medical devices

Dietary supplements
GMP compliance ensures that all products are made to a standard minimum level of quality. GMP certification by GMP suppliers facilitates cross-border trading by providing quality assurance for health products, ensuring they are safe for domestic consumption.
GMP provides a standard for manufacturing facilities in the following key areas: 
Cleanliness

Hygiene/Sanitation

Prevention of cross-contamination

Comprehensive employee training

Defined safety controls and procedures

Comprehensive record-keeping that documents adherence to protocols

Complaint documentation and investigation process

Recall procedure for products that have safety issues
GMP consists of five key areas commonly known in the industry as "The 5 P's of GMP". They include People, Products, Processes, Procedures and Premises. Focusing on each of these areas helps manufacturers ensure complete adherence to safety protocols along with consistent quality and safety of the products they produce. 
People
Employees in a GMP manufacturing facility are expected to receive full training in GMP procedures. Adherence to manufacturing regulations and processes should also be part of GMP training so employees can fully understand how these measures factor into their jobs. Regular assessments should be conducted periodically that examine their performance so they maintain competency, productivity and efficiency. 
Products
All products labeled as GMP should be subjected to consistent testing and quality assurance procedures prior to distribution and sale to consumers. In addition to examining end products, GMP manufacturers should also make sure that any raw products and associated inputs have precise GMP specifications at every production phase. 
Processes
Knowledge of GMP processes should form a substantial part of ongoing employee training. In addition, staff adhering to GMP should be consistently documented and evaluated over time to ensure they are in compliance with current processing standards specific to the organization.
Procedures
GMP procedures set out a specific set of guidelines in order to achieve consistent production results. They must be distributed to all employees and adhered to on a regular basis to ensure that all manufacturing results are consistent. Should there be any deviation from the appropriate GMP procedure it should be disclosed right away and investigated by the appropriate levels of management. 
Premises
GMP manufacturing premises are subjected to a standard set of rules to ensure there are no errors such as cross-contamination. In addition GMP provides for workplace safety rules that keep accidents to a minimum, including standard processes that ensure all equipment is calibrated and serviced regularly in order to ensure the production of consistent manufacturing results.
GMP Compliance Procedures
GMP compliance ensures product consistency while maintaining health and safety standards for the general public. Manufacturers can adhere to GMP protocols through standard processes enforced by systems that can implement and monitor GMP manufacturing rules throughout the organization. 
Technological innovation gives manufacturers opportunities to conduct inspections and audits through the use of applications that allow managers to monitor production and enforce GMP standards. Through the use of applications, manufacturers can remain GMP compliant through the creation of customized workflows that can integrate with existing software systems.
Why GMP is critical to the pharmaceutical industry
Enforcement of GMP protocols can diminish risks associated with the production of pharmaceuticals, such as cross-contamination and mislabelling. GMP ensures that:
(a) all pharmaceutical manufacturing processes are laid out clearly and reviewed systematically to ensure that all pharmaceuticals are produced with consistent quality according to their exact specifications; 
(b) all procedures are adequately qualified and validated;
(c) all appropriate personnel and associated resources are provided, including specific equipment, containers, materials, labels, instructions, storage and transportation equipment;
(d) all personal are fully trained;
(e) complete records are created and kept that demonstrate that the procedures were carried out in full;
(g) manufacture and distribution records that can trace back batches in the event of a recall, including a system that can quickly recall any batches;
MedicaPharma's GMP Network
MedicaPharma leverages a vast network of over 400 GMP manufacturers to supply products to hospitals, universities and pharmacies with niche products across the pharmaceutical industry. These include hormones, vitamins, amino acids, excipients, plant extracts, phospholipids, photosensitizers and Active Pharmaceutical Ingredients (API).
Active Pharmaceutical Ingredients (APIs)
Active pharmaceutical ingredients (API) can either be used alone or as part of a combination drug therapy to treat different symptoms and/or conditions. 
API manufacturers producing prescription branded and generic drugs, over-the-counter (OTC) medications and compounded medications are located throughout the world. Quality issues, safety and consistency can be significant concerns for API sourcing.
The production of APIs was typically done by pharmaceutical companies in their home jurisdiction. This has changed in recent years, with many companies opting to send production overseas in order to cut costs. As a result, there have been significant changes in drug regulation and increasingly stringent guidelines and inspections have been enforced by GMP manufacturers. 
Medicapharma Supplies Top-Tier GMP Active Pharmaceutical Ingredients
MedicaPharma is a top API product list supplier to a wide variety of institutions looking for leading API procurement. We only ship GMP products and do not repack or relabel. All original documents are provided with complete tracing information in case of recalls. 
MedicaPharma can act as an integral part of your pharmaceutical business through its role as a steady and reliable supply chain link. We can work to supply you with top-quality GMP-grade APIs, hormones, vitamins, amino acids, excipients, plant extracts, phospholipids and photosensitizers.