Coronavirus disease 2019 (COVID-19) was first identified in Wuhan China. It is caused by severe acute respiratory syndrome coronavirus 2 (SARS-CoV-2). 
According to The World Health Organization (WHO), there have been roughly 104,370,550 confirmed cases of COVID-19, including 2,271,180 deaths. (These numbers are under review due to a  recent update concerning testing issues that affect these statistics.)
COVID-19 shares many symptoms with influenza. It is commonly diagnosed using the Polymerase Chain Reaction (PCR) method that looks for virus-specific genetic information. 
COVID-19 is transmitted through the air from individuals expressing symptoms of the infection. There is limited evidence that asymptomatic transmission is possible according to the World Health Organization. 
What are the COVID-19 Symptoms?
Older adults and individuals with severe underlying medical conditions like cancer, heart disease, lung disease and diabetes seem to be at higher risk for developing severe COVID-19 complications. Over 80% of people that test positive for COVID-19 have no symptoms and up to 99.75% of people with COVID-19 recover completely. 
According to the U.S. Center for Disease Control (CDC), symptoms may appear 2-14 days after exposure and can include: 
Fever or chills

Cough

Muscle or body aches

Headache

Shortness of breath or difficulty breathing

Fatigue

New loss of taste or smell

Nausea or vomiting

Diarrhea

Sore throat

Congestion or runny nose
Symptoms can take a few days to clear up with a full recovery expected within several weeks.

Various treatments for COVID-19 have emerged since the identification of the virus. These include vaccinations, the use of HIV protease inhibitors, and other antiviral medications such as hydroxychloroquine.
Developed in record time, many of the new COVID-19 vaccines use new technology utilizing "messenger" ribonucleic acid "(mRNA) technology. 
Some of the currently authorized vaccines include:
​​​​Pfizer-BioNTech COVID-19 vaccine

Moderna COVID-19 vaccine

AstraZeneca COVID-19 vaccine

Janssen COVID-19 vaccine

Novavax COVID-19 vaccine​

Sputnik V COVID-19 vaccine (Russia)

Sinopharm COVID-19 vaccine (China)
Traditional vaccines insert inactive or weakened germs into the body with the goal of antibody development. In contrast, the new mRNA vaccines employ biotechnology that uses RNA to instruct the body to produce proteins that trigger an immune reaction with the aim of producing antibodies. 
RNA is a polymeric molecule that is essential in various biological processes that include coding, decoding, regulation and expression of genes.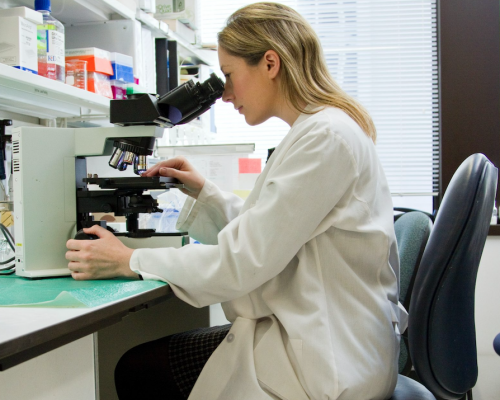 Medications Under Research
COVID-19 has many similar symptoms with influenza and pneumonia. This has prompted many researchers to conduct studies on currently available medications for these diseases in addition to creating new alternatives. These include: 
Remdesivir
Remdesivir is a drug approved by the United States Food and Drug Administration (FDA) for the treatment of COVID-19 in hospitalized patients over the age of 12 and over 40 kilograms in weight. The drug is typically administered in a hospital or clinic that provides services similar to an inpatient hospital.
Randomized, controlled trials of remdesivir began in February 2020 to test if the drug could treat SARS-CoV-2. Early results in April suggested that patients with severe COVID-19 experienced early recovery. Following these results, the drug received emergency use authorization from the FDA to treat hospitalized patients diagnosed with COVID-19.
Lopinavir/Ritonavir
Lopinavir and Ritonavir are HIV protease inhibitors – antiviral drugs typically used on HIV patients. Following the discovery of COVID-19, these drugs were studied for use on patients that tested positive for the virus. 
Clinical research on the drugs suggests that typical doses of lopinavir and ritonavir are insufficient for inhibiting the replication of SARS-CoV-2. Accordingly, moderately-sized randomized trials did not find any clinical or virologic benefit for the use of ritonavir or lopinavir for the treatment of COVID-19.
As a result, the COVID-19 Treatment Guidelines Panel at the United States National Institute of Health does not recommend the use of lopinavir/ritonavir or any other HIV protease inhibitors to treat COVID-19.
Umifenovir
Sold under the brand name Arbidol, umifenovir is an antiviral drug used in Russia for the treatment of influenza. It has not been approved by the FDA due to the company location outside the United States. Studies investigating the use of umifenovir for COVID-19 have not suggested any effectiveness in its use against the virus.
Favipiravir
Favipiravir is an antiviral medication prescribed for influenza in Japan. Despite any research, there is limited evidence that favipiravir is effective for treating COVID-19.
Interferon Beta-1A
Interferon beta-1a is a drug used to treat multiple sclerosis (MS). A study of 100 patients in the United Kingdom suggests it may help patients recover more rapidly from COVID-19 when compared to a placebo.
Available COVID-19 Treatments
Interferon Alpha 2B
Interferon alfa-2b is an antiviral drug used to treat a wide range of conditions that include cancer and virus infections. Limited evidence suggests it may help patients diagnosed with COVID-19.
Camostat Mesylate
Camostat mesylate an orally bioavailable synthetic serine protease inhibitor with anti-inflammatory, antifibrotic and potential antiviral activities. It has been studied using animal trials for possible use on people that have tested positive for COVID-19.
Chloroquine
Chloroquine is an anti-malaria drug that has been studied to treat COVID-19. The United States FDA pulled its emergency use authorization (EUA) to facilitate the availability of chloroquine in June 2020 for COVID-19 due to a review of information and reevaluation. Despite this action, chloroquine remains a widely-prescribed medication to treat malaria in many parts of the world. 
Hydroxychloroquine
Hydroxychloroquine is used to treat and prevent malaria along with the symptoms of rheumatoid arthritis and discoid/systemic lupus erythematosus. Approved for medical use in the U.S. in 1955, it has been prescribed over 5 million times, making it one of the most commonly prescribed medications in the country.
Despite its excellent safety record and proven effectiveness against COVID-19, the FDA pulled its emergency use authorization in June 2020. 
Prior to the actions of the FDA, a large-scale retrospective analysis of 2,541 patients found that fewer patients died when treated with hydroxychloroquine.